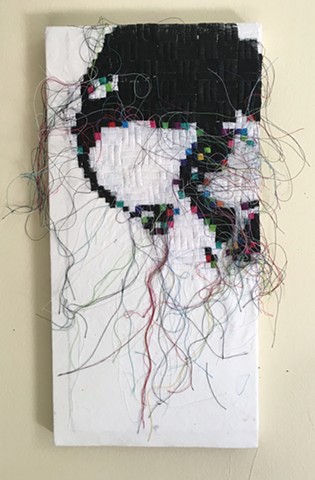 My recent work relies upon digital and found photography as I blend together traditional craft and contemporary media to investigate interpersonal relationships and contemporary culture. My process employs digital media reinterpreted through stitching and embroidery, creating works that develop a conversation between the ethereal world of technology and the hand-hewn physicality of craft.
Studio visits are available by appointment.
Much of my work is available for purchase through this site using PayPal. Please contact me for more information.